PicoCyberbank (2019)
Developped on Pico8, this game is a cyberpunk remake of West Bank. For those who don't know, we embody a mercenary payed to protect the bank. In this cyberpunk version, it is less easy to see at first sight who came with good intention or not because the characters are randomly generated !
Available on official pico 8 BBS
Brutal Pico Race (2018)
Developped on Pico8, this game is inspired from the 2nd short movie Neo Tokyo (Running Man) a futuristic race where a runner is so determined that he is able to destroy all of his opponents.
Avaiable on itch.io, official pico8 BBS and Indiedb



Electric Mind Pulse
You will find here the differents puzzles that must be solved to help the character to escape :
Incoming…
Incoming…
Red Isle – The Dark Relics (2007)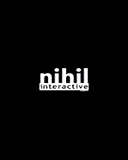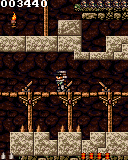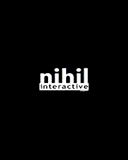 Red Isle – The Dark Relics gameplay is a lot inspired of Rick Dangerous, but with more logical and predictable traps. It is an old project designed to run on old phones that could run Java with J2ME virtual machine. Pixel art is from Emilie Gaujé.